Lövstalund Bed & Breakfast
There is in total 10 apartments, 3 of the apartments have thier own kitchen. All the apartments have access to kitchen and wc/bathroom. There is also general areas and a big beautiful garden for relaxing and grill in.
Book the room easy by sending us a e-mail: lovstalundbed@yahoo.se Got questions then call us: (+46) 08-647 32 98
In the booking add date of your staying, number of people and other information you think we should know, like allergy or special needs or if you have any questions.

Don't forget to add your name and contact information so we can confirm your booking.
Price singleroom 400 Skr/per bed & night , rooms with 2-3 beds 350 Skr/per bed & night
The price includes bedclothes, sheet, towel and also access to wc, shower, sauna and kitchen.
Payment by paying cash or Bank Giro nr: 5382-0403 Designate: Comapny or contact persons name.
You need to pay the room before checking in by the bank giro or with cash when arrival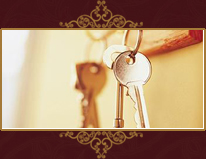 Check In & Out
Check in when you get your key is after 1pm local time.
And check out when the room should be empty is at 10am local time.
If you need to stay a bit longer after outcheck there is areas where you can put your baggage while waiting.