Lövstalund Bed & Breakfast History
Lövstalund establish year 1906 and was own by Elsa Eijre, born Wessler and Karin Almgård, born Wessler. The country council bought the property from this two the year 1947 and used the property for care purpose until the year 2008. On the property there is 3 buildings: The main building, the annex and the barn. Moa Martinson spend her last days here and past away 1964.
The main building is a mansion and was build sometimes around the turn of the century, the building have two floors in addition to cellar and attic. The façade is plaster and the roof is covered with sheet metal. Under the 1980 they renovate the whole building and the top floor had single rooms, half with own wc/shower. The ground floor had general areas and kitchen, dinner room and personal accommodations.
The annex are a long building from around the year 1950, it just ground floor and was back at that time one apartment with 3 room and a kitchen and one with one room and a kitchenette. 2011 it's been totally renovate and now have 2 apartment with 3 room, 2 that have 2 room and also 1 apartment with just one room. All the apartments have access the general areas, wc/shower, and kitchen. This building is now the Lövstalund Bed & Breakfast area.
The barn was remake as a local and used as care purpose until 2008.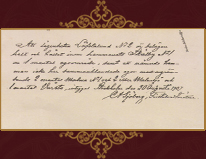 Lövstalund
We welcome you to Lövstalund Bed & Breakfast and hope that you will enjoy your stay here as much as we do. It's close to all and the Grödinge Golf Centre is just around the corner about 109 yards away.